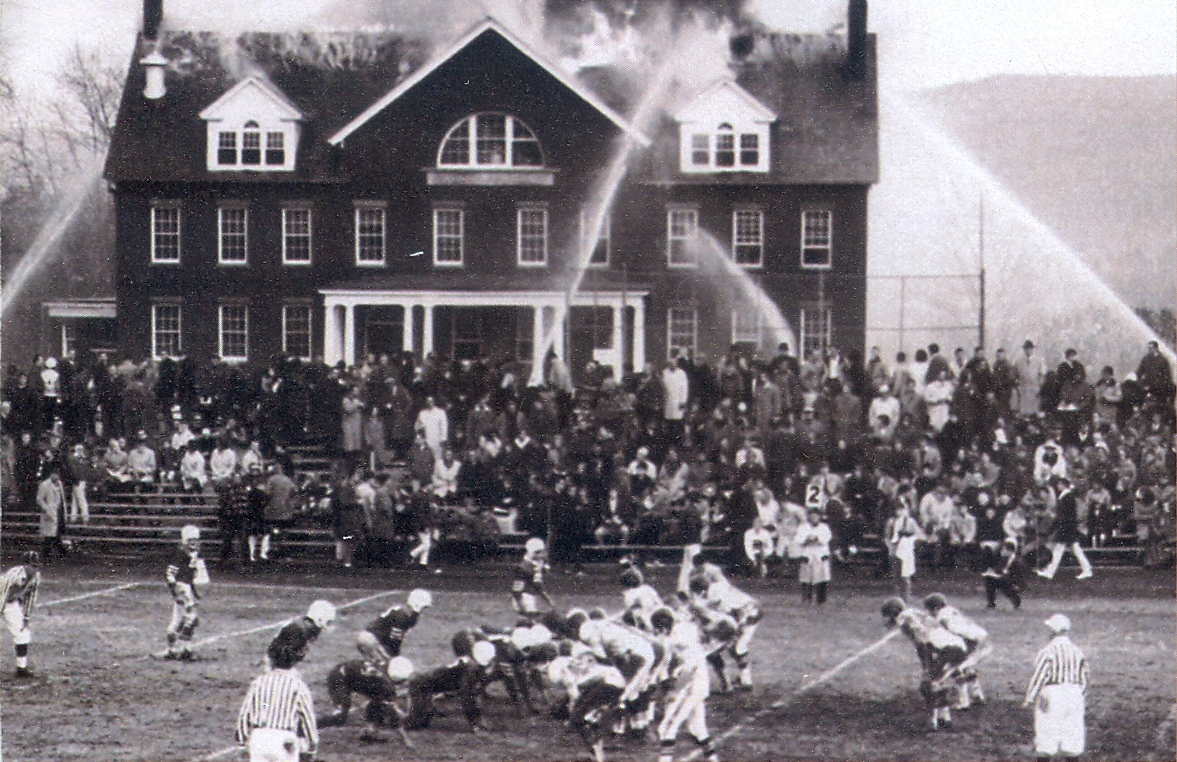 Incredibly, the game goes on in spite of the November, 1965 fire at Silliman Hall on the campus of Northfield Mount Hermon School in Massachusetts.
And if you must know, Deerfield Academy defeated Northfield Mount Hermon 20-14 that day.
NMH may have received at least some consolation in knowing this photo was named the AP Sports Photograph of the Year.

Photo by Robert S. Van Fleet | Courtesy of the Northfield Mount Hermon School archives.